Have you ever been in a social group (like work or school) where there were two people whom everybody else in the group would always say, "They have so much in common; why aren't they a couple?" Well, PLM and Additive Manufacturing have something big in common. They both are terribly misunderstood and underappreciated. Let me explain.
PLM is often referred to as a technology. But it is not a technology; PLM is a strategy implemented by technology. Additive Manufacturing (3D printing) is often referred to as a technology. But AM is not a technology; it is a strategy implemented by technology.
Thinking strategically is an acquired and valuable skill. Most engineers prefer to think in tactical terms; it comes more naturally to them. So, when engineers consider the value of PLM or Additive Manufacturing, it is too easy for them to look for the tactical opportunities when they should be considering the strategic advantages.
PLM, Meet Additive Manufacturing
Sometimes two people who would be great together need a little help — a matchmaker. If PLM and Additive Manufacturing become a couple for your company — or for your competitor — it will be because there are engineers who grasp the strategic advantages of introducing the two, and make it happen.
Being misunderstood is not the only thing PLM and Additive Manufacturing have in common. Both grow to maturity in five stages. We define maturity here as "adoption." For PLM, those five stages of adoption can happen in any order:
Systems Engineering:

Documenting all requirements.
Product and Portfolio Management: Managing resource allocation.
Product Design:

Design, engineering, testing.
Manufacturing Process Management: Defining the manufacturing process.
Product Data Management:

Capturing and maintaining all data throughout the process, including engineering change, deployment, use, and decommissioning when possible.
Additive Manufacturing also has five stages of adoption. Unlike PLM, the adoption sequence usually happens in the same order at most companies.
Rapid Prototyping: Turning the geometry model into a physical object for review and testing.
Indirect Manufacturing: Creating master patterns, tooling, jigs

and

fixtures, or other necessary implements of manufacturing.
Custom Manufacturing:

Creating custom, complex, individualized products, often from scan data or bespoke design.
Complex Manufacturing: Creating specialized final parts in low volume.
3D Production:

Direct art-to-part manufacturing runs created entirely using 3D printers instead of typical factory machines and processes.
Manufacturing Reborn
When considered as individual and discrete tasks, the five points of PLM and the five stages of Additive Manufacturing can be implemented as tactical improvements. And each, in isolation, can bring a modicum of efficiency to the typical manufacturing company. The problem is, nothing is typical about manufacturing in the 21st Century.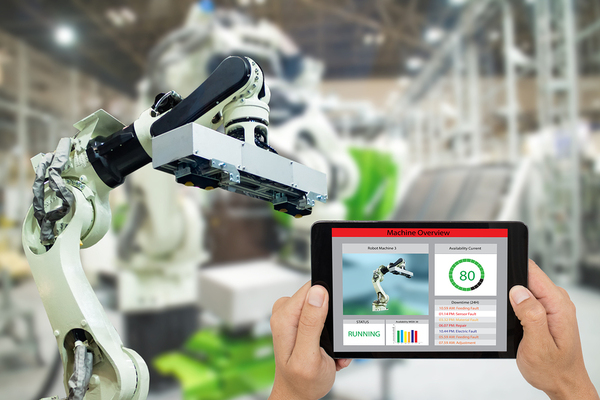 Today manufacturing is caught up in how to achieve the vision of digitalization. Consulting group Gartner defines digitalization as "The use of digital technologies to change a business model and provide new revenue and value-producing opportunities." Phrases like "Industry 4.0," "The Internet of Things," "Model Based Enterprise," "Digital Thread," and "Digital Twin" are used to describe a brave new world where the old ways of engineering and manufacturing are thrown into a fire, only to rise up Phoenix-like as Manufacturing Reborn. That Phoenix needs parents, and the perfect couple just happen to be available.
Looking at PLM and Additive Manufacturing as the linchpins of strategic transformation can be the revolutionary act that leads your company into the future. Use the strategic principles of PLM and AM in tandem to encourage new ways of thinking about everything in the product development process. Look for ways to bring new technologies into the conversation, like generative design, predictive simulation, data analytics, cobotics, and 3D production. These technologies can be tactical, but by starting with a framework of integrated PLM and AM, they become the missing puzzle pieces that help finish a complex project.
One final thought: Yes, there are still people in your company who refer to Additive Manufacturing as "rapid prototyping" or PLM as "BOM Management." Perhaps you should point out that cute couple in your company who are starting to see more of each other.
Randall S. Newton is the principal analyst and managing director at Consilia Vektor, a consulting firm serving the engineering software industry. He has been directly involved in engineering software in a number of roles since 1985. More information is available at www.consiliavektor.com.