I have achieved a profound insight: Mahatma Gandhi was a PLM expert. I'm absolutely certain he was talking about cloud-based PLM when he said, "First they ignore you, then they laugh at you, then they fight you, then you win."
I've been covering the PLM industry as a journalist and a business analyst before it had a name. Of all the advancements in the industry, the use of cloud for PLM has been the subject of more hype, hate, and hope than any technology since the early days of solid modeling for CAD. Yet, as the rise of Industry 4.0 and digitalization become hot topics, it is more important than ever for PLM users to come to terms with cloud technology. Let's start with a bit of review.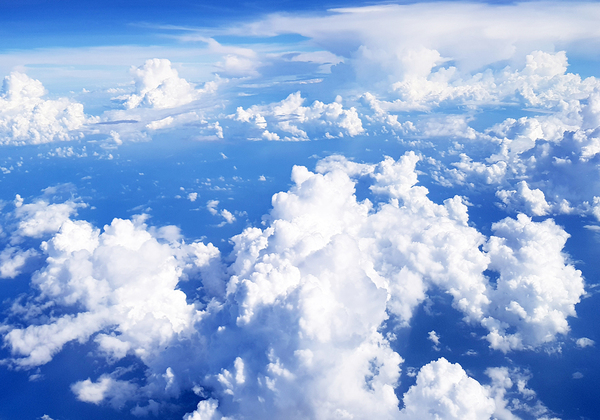 It has been almost 12 years since Amazon launched the first commercial cloud technology platform, yet in PLM circles it seems there are still people who are just waking up to the possibilities of using cloud for PLM. Part of the problem is perception. Senior management remembers the days of mainframe computing, and they compare working with a terminal to today's distributed technology. Mainframe computing was expensive and needed to be treated as a scarce resource.
By comparison, cloud computing uses several technologies that did not exist in the mainframe days. The difference is amazing economies of scale. Cloud provides thousands of CPUs and terabytes of storage, the computing units are measured in pennies, and the service is available on-demand — just like electricity.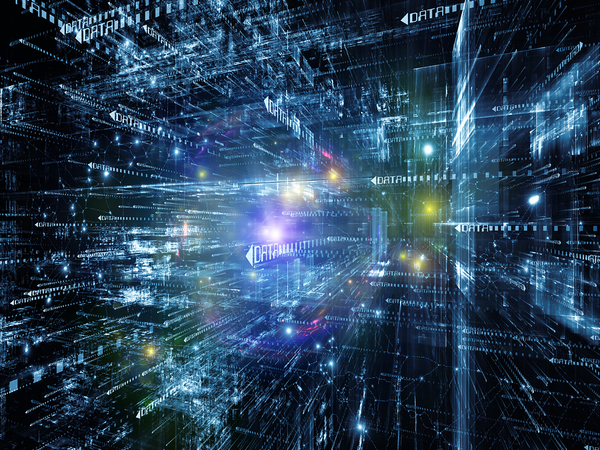 Stepping Up to OPEX
If your company is large enough to have a dedicated IT staff, you can be sure they are already using cloud technology in other departments. The top enterprise business applications are in a competitive marketplace; the fastest-growing firms are all using cloud technology. Issues regarding scalability, access, and security have all been solved. IT departments using cloud technology have changed the computing cost structure from CAPEX (a purchase/depreciation capital expense) to OPEX (pay-as-you-go operational expense). Now it is time for engineering to reap the same results.
PLM in the cloud is not just faster and cheaper than a traditional on-premise installation, it is also better. It starts with a business and technology approach to PLM that is specifically designed to increase organizational flexibility while maintaining a comprehensive approach to managing all engineering and manufacturing data and processes.
There are three ways to deploy a contemporary cloud-based PLM service.
The first is Infrastructure as a Service (IaaS). Such installations put all the applications and all the data into a cloud-hosted environment. World-class security and extreme attention to uptime availability are facts of life today for an IaaS PLM system. Engineering data theft is more likely to happen in your office using a USB thumb drive than on a cloud platform. PLM as an IaaS installation included the management of licenses and access; and any IT person knows what a time-draining headache local license management can be. The IaaS approach allows a company to offload many non-differentiated IT functions, and lowers the need for expensive on-premise servers and related staff.
The second way to deploy cloud-based PLM services is as a managed service. Often is seen as a transitional deployment, bridging the gap between total on-premise PLM IT and a fully cloud-deployed solution. It is a custom environment that allows PLM users to add functionality found in the cloud to their existing internal system. Integration and transition occur as the manufacturer desires.
Finally, there is cloud-based PLM using the Software as a Service (SaaS) model. Manufacturers can subscribe to just one PLM application, or the whole suite, and use it the same way Sales uses Salesforce.com or Operations uses the various cloud-based Supply Chain Management (SCM) solutions. SaaS PLM comes pre-configured, enabling quick deployment and a path to faster innovation. SaaS PLM allows the organization to focus on core competencies and leave the IT to the software and service provider.
Cloud is an essential component of the rise of Industry 4.0, where the goal is ubiquitous access to all design, manufacturing, and product data. Without cloud computing, there is no IoT, no Smart Factory, no digital thread. Updating your PLM to some level of cloud-based deployment — any level — is a good first step in preparing your organization for digitalization.
Stay informed: Join the PLM World community.
Randall S. Newton has been working in the engineering software industry since 1985 in a variety of roles. He is Managing Director of Consilia Vektor, a boutique consulting firm providing business services to the engineering software industry. His writing appears in a variety of publications.
##