In the last 15 years or so, Product LIfecycle Management (PLM) has gone from being misunderstood as an electronic version of the Bill of Materials (BOM), to providing manufacturing with a clear path to the digital twin and the Internet of Things. PLM has grown and matured, connecting the slow-moving world of manufacturing with the fast-moving world of information technology (IT).
When I started following the PLM industry professionally in 2002, the term "Product Lifecycle Management" was just starting to be seen as a distinct discipline. Analysts and journalists were still using other terms interchangeably for PLM, including EDM (Electronic Document Management), PDM and cPDM (Product Data Management and collaborative PDM). Notable industry phrases in those days included such wince-inducing notions as a dotcom PLM startup known as "BOM.com" and one company's slogan of "never let a customer fail" — because there were documented cases of companies failing when they tried to implement PLM without a clear sense of mission or executive buy-in.
PLM: Transforming the Value of Data and More
Along the way, PLM became known for transforming the value of data within manufacturing organizations and delivering significant return on investment (ROI). It became obvious that engineering and manufacturing employees were more productive when information was at their fingertips. One important industry research study revealed 20 percent of an engineer's typical day was consumed by looking for the right version of a drawing, a model, a form, a report, etc. That's 96 minutes a day wasted by the structural inefficiency of how manufacturers were managing (or mismanaging) information.
But more than organizing information, PLM became known for process improvement — and often for the reinvention of product development processes more suitable for the Internet Age. Work became more collaborative as such processes as Change Management, New Product Development, Product Costing, and many more crucial tasks were improved by PLM software.
PLM Technology is Adapting
Today manufacturing faces a very different set of challenges than it did when PLM emerged. Regulatory issues have increased. Customers expect rapid innovation. Competition is global. Time to market is shrinking. IT has evolved from "on request" to "on demand." It is an era of digitalization yet too many manufacturing workflows remain an echo of physical processes.
PLM technology is adapting, offering manufacturing the path forward into Industry 4.0 as the next generation of automation. Industry 4.0 encompasses such trends as the Internet of Things (IoT), Industrial IOT, cloud computing, the use of artificial intelligence and machine learning, and the rise of smart factories where cyber-physical systems (robots) and humans work side by side.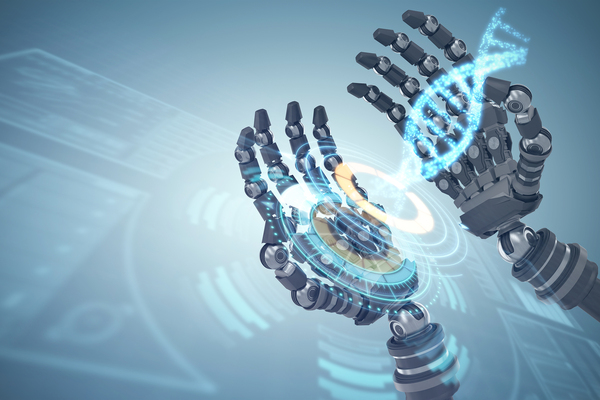 The Digital Twin
The key concept which will tie all these trends together for manufacturing is the digital twin. It is a complete virtual replica or model of existing or planned products, parts, or processes. It is a fuller expression of today's annotated CAD models, which have been at the heart of PLM processes since Day One.
Soon there will be digital twins not only for parts and products, but also for the entire production system. If there is a failure in the factory producing auto light lenses, such a digital system will access the warehouse to see if there is enough to keep the assembly line moving until the lens factory is running again. A manager can decide on the spot whether the assembly line needs to stop, because the digital twin of the production process has all the data in visual and tabular form for instant access.
The digital twin is also the simulation and analysis model, not only of product physics but production physics as well. PLM developers are working through the technologies and the standards required to make such a vision come true. Neutral and data-rich CAD models must be interoperable, so that all members of a supply chain can access and use data as needed.
PLM vendors like Siemens have challenges ahead to move digital twins into the mainstream. Not only does it require interoperability for CAD models, but also for every technology that forms the product value chain, from Supply Chain Management to Manufacturing Execution Systems and from there to distribution. Even then, the role of the digital twin is not finished. Internet of Things technology means products can communicate back to The Maker, providing data useful for predictive maintenance.
It is an ambitious agenda, but PLM vendors are convinced the technology pieces are in place and manufacturers are ready to take the next step forward.
Randall S. Newton is the principal analyst and managing director at Consilia Vektor, a consulting firm serving the engineering software industry. He has been directly involved in engineering software in a number of roles since 1985. More information is available at www.consiliavektor.com.