New technologies for engineering and manufacturing are typically adopted by the very largest companies first, and then find their way into the broader market of smaller manufacturers. It happened with 3D CAD, computer-aided simulation, and PDM. It is happening now with model based engineering, additive manufacturing, and PLM.
Sometimes it is competitive pressure that leads a company to implement PLM. Other times it might come with consolidation or acquisition. Whatever the motivation, bringing PLM into an organization is not like buying copies of CAD. PLM is an enterprise solution and requires buy-in throughout the organization.
There are ten key questions to answer before starting a PLM implementation. Working through these questions is a great way to self-test your organization about its readiness for PLM.
One: Is there a comprehensive strategy in place?
Making products is your company's core competency; installing PLM is not. When implementing PLM, make sure the plan has either been written by experts in consultation with you, or approved to a fine level of detail by the same outside PLM advisor. Consider the information needs at every level, from dashboard-type oversight for top executives to access to weldment cut-list data in the factory.
Two: Is all product data accounted for?
There is a mind-boggling amount of information related to every product and project in your company. From line drawings to 3D assemblies, from manufacturing notes to bills of material, the engineering data in your company is vast — and usually spread out across the organization. Be sure your PLM implementation reaches deeply into your existing systems, and broadly across your various software programs and processes. Make sure it will all be searchable, and that going forward all your various change processes will be completely automated. Sometimes important information is years old, and in a format no longer used by modern engineering programs. Conversion may be necessary before it is added to the new PLM system. This process is called data validation, and it is an often-overlooked but crucial step in PLM implementation.
Three: Are all external demands covered?
External demands vary from one company to the next. Some manufacturers are surprised to learn they must certify the origin of materials so that illegal or immoral purposes are not being supported. Many companies deal with the complexities of documenting the use of hazardous materials. These are only two of many ways that external demands impact engineering, and why a good PLM system must take into account all external demands for product data.
Four: Are all information stakeholders included?
The primary creators and users of product data are obvious, but not everyone who needs access to product information sits in engineering or works on the factory floor. Downstream colleagues, contractors, supply chain partners, and others must all be considered when planning and implementing a PLM system.
Five: Are your deadlines reasonable?
It is possible to over-extend the implementation plan. It is better to take incremental steps, automating one or two functions at a time. Some companies are applying the Agile programming method to PLM implementation. Agile is an iterative methodology; each step in the implementation process is fully defined and completed before the next is started. By definition, an Agile method encourages user engagement early in the process, to help define, refine, and test the implementation.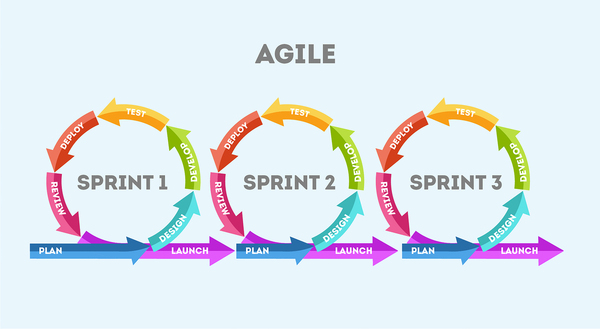 Six: Is the IT infrastructure ready?
Whether you plan a cloud-based approach or the older in-house approach, PLM will not operate in a corporate niche. Your IT department must be a part of the process from the beginning. Is the IT staff trained on how to support the new product? Have you weighed the pros and cons of on-premise servers, cloud servers, and managed services? Will there be adequate bandwidth? Have you calculated how fast your storage requirements will grow?
Seven: Will all information types be fully accessible and usable?
Many manufacturing firms still rely on drawings, store engineering notes in word processing documents, and keep important item data in spreadsheets located on desktop computers throughout the organization. All of it must become part of the PLM implementation. And remember, there is a difference between having data available for fast retrieval and having it in a format suitable for instant application. And don't forget the downstream uses of your data, such as documentation and marketing.
Eight: What about interoperability?
It is the rare engineering department that is completely standardized on one CAD system. It is a rule of thumb in manufacturing that for every seat of 3D CAD there are anywhere from three to nine seats of 2D CAD in active use. Company history or customer requirement are the usual excuses for there being more than one 3D CAD program in active use. A complete PLM installation takes interoperability into consideration. It may be necessary to run system-wide data conversion before starting the PLM installation.
Nine: Have you accounted for all existing business processes and practices?
Some PLM installations primarily automate existing procedures and processes, but it is more common for a PLM installation to bring some new business processes and practices into the company. Every manufacturer has a few best practices that do not need to be tossed out just because of a PLM implementation; instead, they need to become part of the PLM plan. If you have specific processes for New Product Development or specific "recipes" for assembly or formulation (Configuration Management), these need to be part of the PLM plan.
Ten: Who will be running the show after implementation?
Fifteen years ago you had one "CAD guy" who became a de facto engineering documents manager. Today you have a team of engineers and a mountain of data, and have decided the best way to manage it going forward is to implement PLM. Everyone in the organization is on the same page mentally and emotionally, and the purchase contract is ready to sign. Have all new responsibilities and roles been planned out and assigned? That first CAD guy didn't know what was coming; don't let that happen all over again. Make sure core responsibilities and assignments are clearly spelled out. Will you be using external PLM experts as part of your initial troubleshooting and training? How long until the outsiders pass the responsibility back to the internal team? Will they be ready?
Randall S. Newton is the principal analyst and managing director at Consilia Vektor, a consulting firm serving the engineering software industry. He has been directly involved in engineering software in a number of roles since 1985. More information is available at www.consiliavektor.com.