Here's a sad statistic. When taking every engineering company or workgroup into consideration — from the smallest to the largest — nearly 50% use Windows as either their primary document management tool or Windows along with older vaulting software for CAD files. By contemporary standards, this is terribly inefficient. Research shows the average engineering department employee spends almost 2 hours a day looking for information. It seems obvious the first place to increase efficiency is in data management.
It's About Data Management
While the other 50% of engineering firms automate data management, they are split between PDM and PLM. When one company uses both, it is usually because of company mergers or acquisitions, resulting in the side-by-side use of incompatible systems. A few companies use both PDM and PLM by choice. They understand the PDM system provides deep knowledge of CAD models, while the PLM system manages the broad knowledge about product definition and lifecycle.
PDM is a department-based system for managing documents and CAD models. It is generally used for only one department, engineering. Most offer check-in/check-out control; some have text retrieval capabilities. PLM is much more expansive. It is the cross-organizational enterprise platform for managing products and processes. PLM is the central hub for all information relating to product creation and use. The PLM system manages all processes required to design, make, and support products.
When companies use both PDM and PLM side by side, it is because of an evolved workflow, not by original plan. The PLM generates part numbers used in CAD and PDM. Engineering data is exported from CAD/PDM to the bill of materials, maintained in PLM. When engineering is complete, PLM is where check-off takes place and information is sent to production and the supply chain.
Keeping Order
PDM makes sure files are in order; PLM makes sure the entire product data stream is in order. Wrong part numbers, unapproved part substitutions, out-of-date documentation, and clerical errors are all prevented as part of the PLM workflow. PLM is about the systems of engineering while PDM is about the documents of engineering.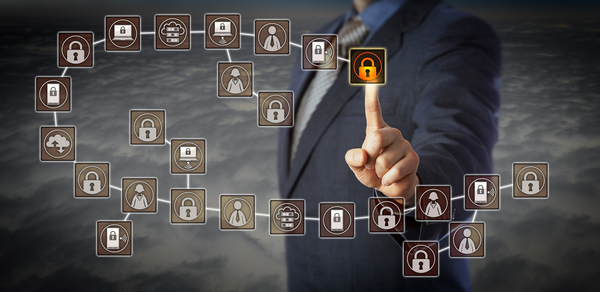 From File Sharing to Data Distribution
One big difference between PDM and PLM is for multi-site operation. PDM tools are departmental in nature. By design, they deal with file-level issues. PLM is a database, not a file manager. PLM has built-in sharing mechanisms for data at a much more granular level than PDM. Another important difference is the ability to manage collaboration: the PDM system sees collaboration as a file-sharing issue, while PLM sees it as a data distribution issue.
PLM is an investment in making complexity manageable. With trends such as agile engineering and design as a management principle becoming more popular, having solid data automation in place is the best foundation for growth and change.
Randall S. Newton is the principal analyst and managing director at Consilia Vektor, a consulting firm serving the engineering software industry. He has been directly involved in engineering software in a number of roles since 1985. More information is available at www.consiliavektor.com.